A short video-illustration inspired by the fantastic / horror/ folklore genre. All the elements were done in various 3D software to achieve the final result, from the model/ sculpt, texture painting, animations,  illumination and video editing.
Uma video-ilustração inspirada no imaginário fantástico/ folclore/ horror. Todos os elementos foram feitos em vários softwares 3D, desde a modelação/ escultura, pintura de texturas, animações, iluminação e edição de vídeo.
Making-of snapshots of the sculpting and texture painting of the deer head.
Imagens do making-of da modelação e pintura de texturas na cabeça de veado.
Some captures of the final result:
Algumas capturas do resultado final: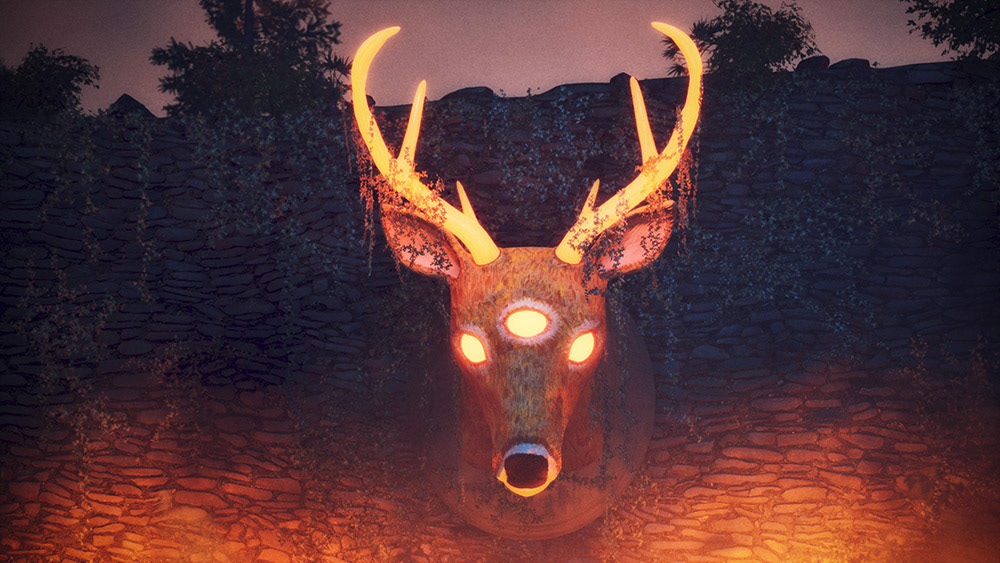 ©​​​​​​​ RICARDO CORDEIRO / MR. CORDEIRO STUDIO, ALL RIGHTS RESERVED.