Concept, branding, identity, graphic design, illustration and 3d mockup for a food-chain based on meat products. 
The inspiration came from the rural link to the origin of the products, hence the name "O Puxa Carroça" (

The One that Pulls the Wagon

), a derivation on the popular Portuguese saying "fish won't make us pull the wagon". For that effect I created a donkey illustration that served a a mascot that would be both instantly recognizable and friendly to the public, all on a rural wagon-like environment.
Conceito, branding, identidade, design gráfico, ilustração e maqueta 3D para uma cadeia de restauração de produtos à base de carne.
A inspiração surgiu da ligação dos produtos ao mundo rural, daí o nome "O Puxa Carroça", uma derivação do ditado popular "peixe não puxa carroça". Para esse efeito foi criada uma ilustração de um burro que serve de mascota, um símbolo amigável e facilmente reconhecível pelo público. Tudo isto num ambiente que recria uma carroça rústica.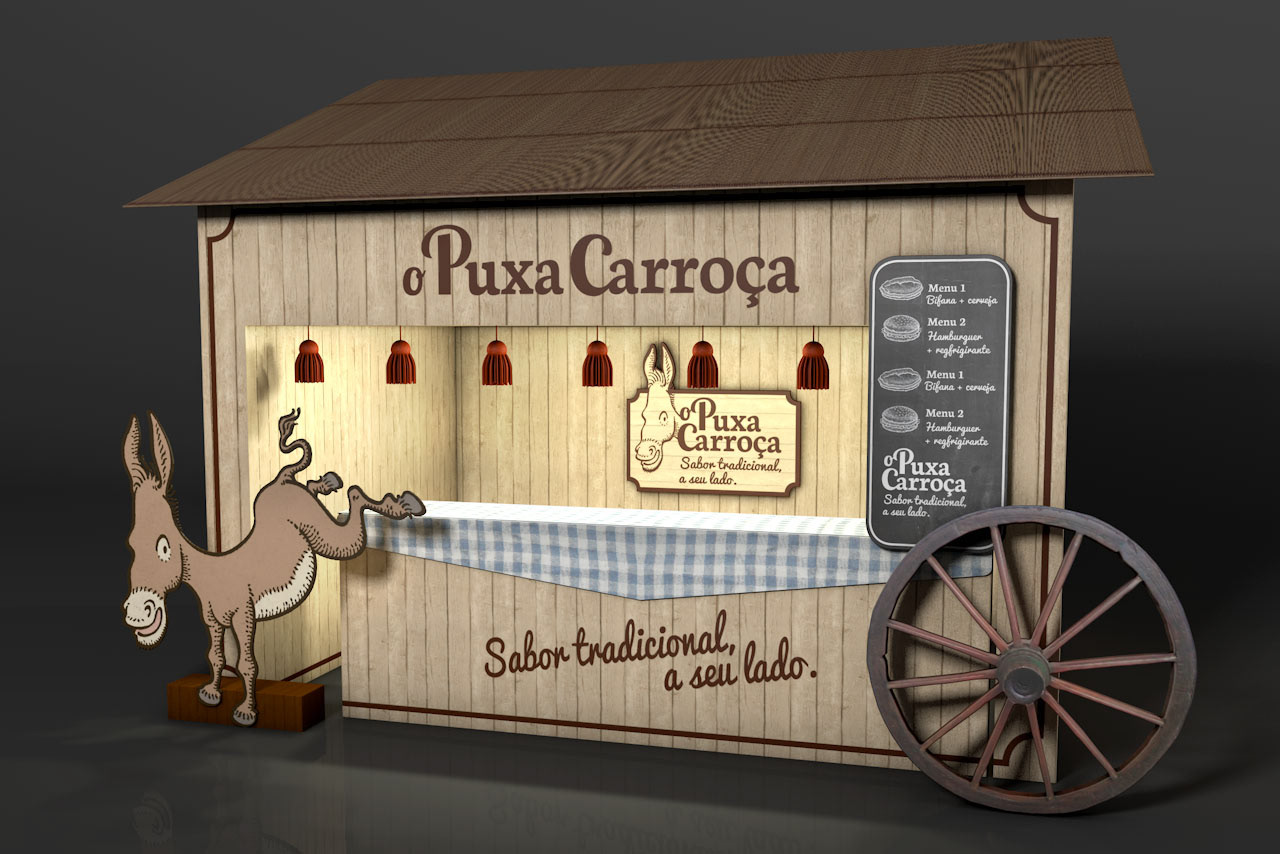 (work made as a

Nerve Atelier de Design

collaborator)