3D illustration for a halloween story: Skully the Cat - Your Haunted Cemetery Furry Pet!
Ilustração 3D para uma história de halloween: O Gato Skully - O Teu Amigo Peludo no Cemitério Assombrado!
The first stage of the project was to 3D sculpt the main figure, followed by painting the geometry so it had an interesting base color and slight sense of volume shadowing.
O primeiro passo do projeto foi esculpir em 3D a figura principal, e em seguida pintar a geometria para que tivesse uma cor base interessante e com um ligeiro sentido de volume e sombreado.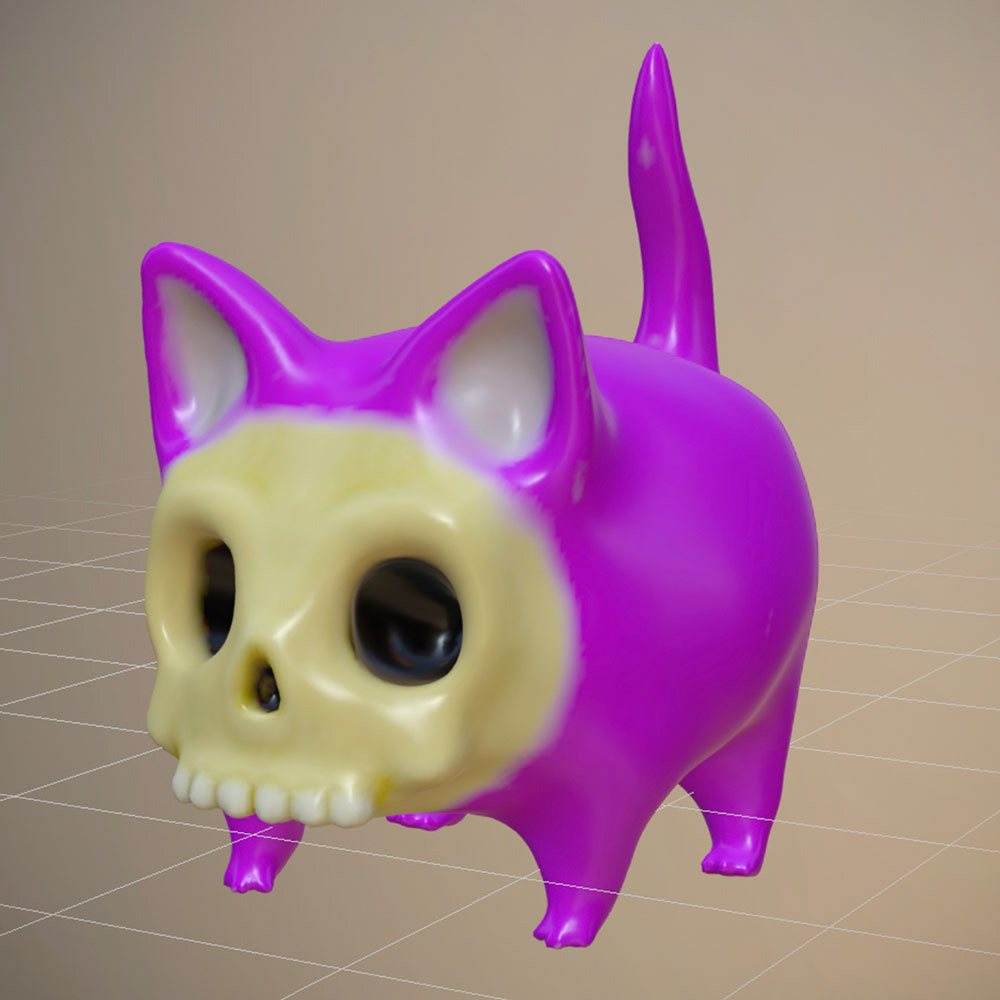 The second stage was to apply fur to the cat's body, tweaking the fur dynamics to achieve a semi-realistic result.
O segundo passo foi aplicar pelo no corpo do gato, ajustando a dinâmica dos pelos até conseguir um resultado semi-realista.
The third and final stage was to create the scenery, textures, materials and lighting. The grass on the scene is also made with the fur effect, but now magnified to look like vegetation.
O terceiro e último passo foi a criação do cenário, texturas, materiais e iluminação. A relva do cenário foi feita também com recurso ao efeito de pêlo, mas agora aumentado para que pareça vegetação.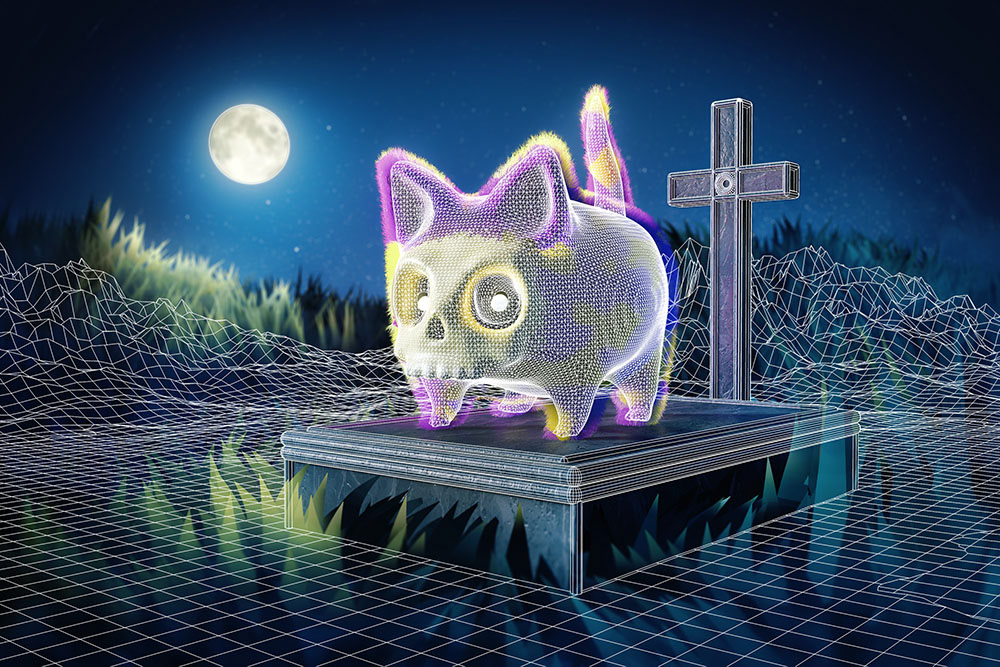 The final render, with all the elements and effects applied and still without the lettering:
A renderização final, com todos os elementos e  efeitos aplicados e ainda sem o
lettering:
©​​​​​​​ Ricardo Cordeiro / Mr. Cordeiro Studio, all rights reserved.