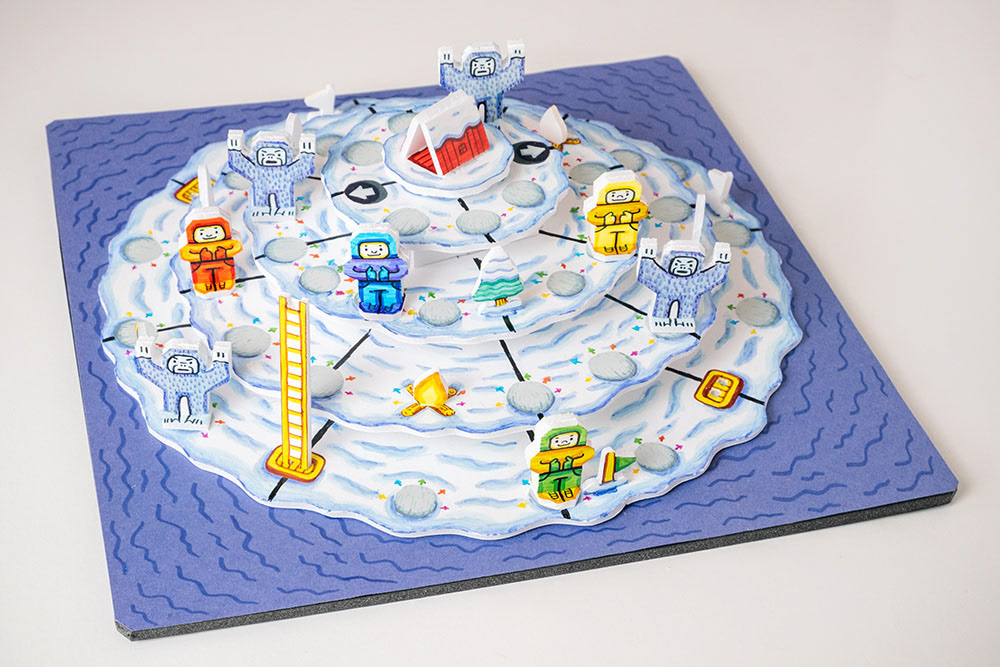 Creation of a kids board game with the theme of climbing a snowy mountain guarded by 4 yetis. It's a unique hand-crafted piece, made with K-line board cuts, easily assembled 

interlocking the various pieces

. All made from scratch, from the initial idea to the concept, planning, design, illustrations, mock-up construction and video presentation.
Criação de jogo de tabuleiro infantil com o tema da subida de uma montanha nevada guardada por 4 yetis. Peça única e artesanal, composta de recortes de K-line e fácilmente montada com encaixes. Projeto construído de raíz, da ideia inicial para o conceito, planeamento, design, ilustrações, construção de maqueta e vídeo de apresentação.
©

​​​​​​​ Ricardo Cordeiro, all rights reserved.